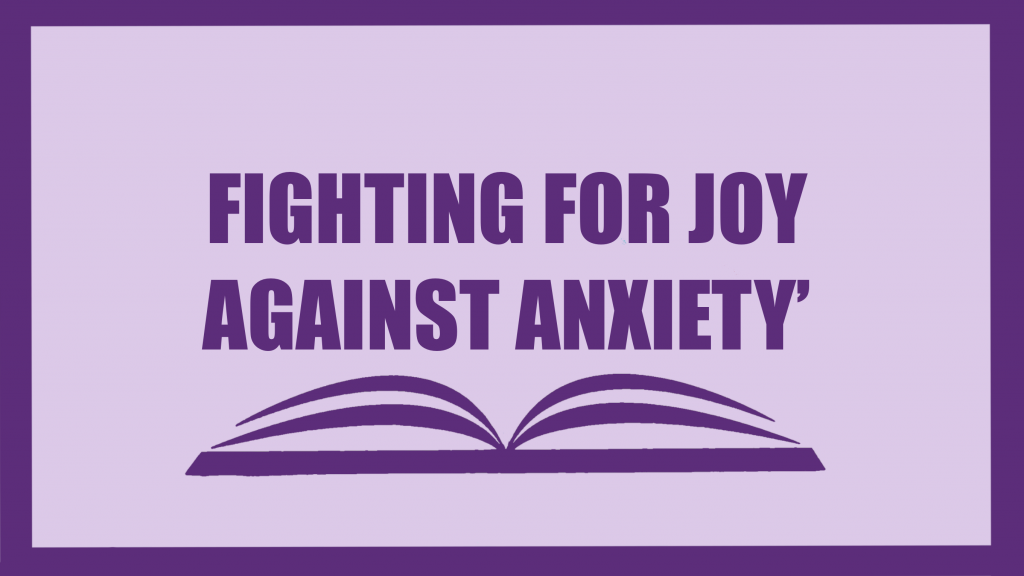 Delivered on Sunday Morning the 2nd of August 2020 by Pastor Nelson Attwood at Noble Park Evangelical Baptist Church, Victoria, Australia.
Fighting For Joy and Against Anxiety Pt.2
Philippians 4:4-9
August 2nd 2020
Introduction
• 2Cor.11
• 2Cor 6:10,
• Gal.5:22-23
We Fight For Joy and Against Anxiety by:
1) Remembering and Resting in the Lord's Nearness, Phil.4:5
2) Requesting Everything of God in Persistent Prayer, Pleading, &
Thanksgiving, Phil.4:6
3) Reflecting on Whatever is Praise-worthy (Christ), Phil.4:8
1) Whatever is True
• John 14:6
2) Whatever is Honourable,
• Prov.23:7,
• Psa.32:11
3) Whatever things are Just
4) Whatever is Lovely
4) Repeating Godly Conduct and Examples, Phil.4:9
1) An Example set – 1 Timothy 4:12,
2) An Example practiced
5) Resting in God's Promised Peace & Presence, Phil.4:7, 9b
Questions for Thought and Discussion:
1. In verse 4 we are commanded to rejoice. How is it possible to produce joy in the midst of a Pandemic?
2. How is Resting in the Truth related to rejoicing?
3. What effect does our thinking have on our resting in the Truth?
4. To summarise: How do we fight for joy and against anxiety in the midst of troubling circumstances?
5. How have you been challenged anew/encouraged by this text?
Please visit us at https://www.noblebaptist.org.au/
Contact us at: Phone: +61 3 9548 1140
Email: enquiries@noblebaptist.org.au
Church Location:
152 Harold Rd
Noble Park 3174
VICTORIA,
AUSTRALIA